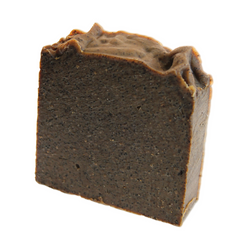 Indulge in Radiance with Our Lessa's Latte Body Scrub!
Introducing our incredible Lessa's Latte Body Scrub – the ideal medium-grit scrub to kickstart your self-care routine! This unique, handmade scrub is your ticket to effortlessly removing unwanted dirt and experiencing a refreshing cleanse. Picture the aroma of freshly brewed coffee melded with the creamy goodness of vanilla – that's what awaits you with every use.
Crafted with care from a blend of sugar, salt, and nourishing plant fats including olive oil, castor oil, coconut oil, and shea butter, our coffee scrub is tailored to leave your skin feeling softer and smoother. Its gentle yet effective cleansing action exfoliates away dead skin cells and dirt, unveiling a brighter complexion that leaves you feeling revitalized for whatever the day holds.
 Key Features:
Coffee Euphoria: Transport yourself to a café with the invigorating scent of freshly brewed coffee paired harmoniously with the rich creaminess of vanilla. This delightful fusion awakens your senses, making each scrub session a spa-like experience.
Skin Glow: Our Lessa's Latte Body Scrub is designed to cleanse and exfoliate, revealing a radiant complexion that boosts your confidence and leaves you ready to tackle the world.
Self-Care Ritual: Elevate your self-care routine with our uniquely scented scrub. Experience the perfect blend of delightful fragrances, therapeutic cleansing power, and gentle bubbles that make pampering yourself a true pleasure.
Pamper yourself today with our Lessa's Latte Body Scrub – the ultimate self-care indulgence. Let its aromatic blend whisk you away to a coffee haven while revitalizing your skin, leaving you refreshed and glowing.
Net Wt. 4' oz / 113 g





Ingredients: Olea Europaea Fruit (Olive) Oil, Cocos Nucifera (Coconut) Oil, Coffea Arabica Seed Powder, Butyrospermum Parkii (Shea) Butter, Ricinus Communis (Castor) Seed Oil, Sucrose (Sugar), Maris Sal (Dead Sea Salt), Vanilla' Planifolia Fruit Extract