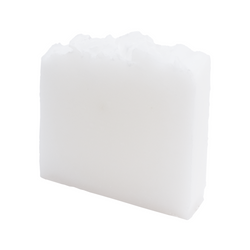 Indulge in Luxury with Our Exotic Coconut Body Bar!
 Welcome to the pinnacle of showering luxury! Our Exotic Coconut Body Bar is here to provide you with an exquisite soap experience that leaves your skin and hair feeling irresistibly soft and soothed. Crafted with the richness of coconut oil, which boasts a high natural lauric acid content, this soap is meticulously designed to deeply cleanse your hair and skin, removing dirt and bacteria with each use.
 Key Features:
Gentle Elegance: Our body bar is gentle enough for even the most sensitive skin types. We've gone the extra mile by incorporating extra coconut oil to prevent any drying effects. Say goodbye to skin discomfort and hello to a pampering sensation that's truly indulgent.
Long-Lasting Freshness: Unlike many body soaps, our all-natural bar boasts an extended lifespan. Its slower oxidation rate means it continues to provide you with a luxurious lather, shower after shower.
Fragrance-Free Bliss: Our Exotic Coconut Body Bar is completely fragrance-free, making it an ideal choice for those seeking a mild yet effective cleansing experience. Whether you have a sensitive nose or simply prefer unscented products, this soap envelops your skin in a creamy lather without any overpowering scents.
Prepare for every shower to be a treat for your skin, as our Exotic Coconut Body Bar pampers you with every use. Experience the epitome of showering luxury and revel in the beauty of soft, revitalized skin and hair.
Net Wt. 4 oz / 113 g

Ingredients: Saponified Cocos Nucifera (Coconut) Oil