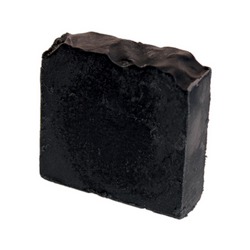 Rejuvenate Your Skin with Charcoal Detox Body Bar!
Discover the secret to radiant skin with our Charcoal Detox Body Bar—perfect for those with oily skin seeking to unclog pores and achieve the vibrant complexion they desire. Our soap combines the purifying power of activated charcoal with the nourishing properties of Olive, Coconut, and Shea Butter to renew the look and feel of your skin.
Key Features:
Pore Unclogging: Our Charcoal Detox Body Bar is specially crafted to target oily skin and unclog pores effectively. Say goodbye to excess oil and hello to a revitalized appearance.
Nourishing Blend: Enriched with the finest Olive, Castor, Coconut, and Shea Oils, our soap provides your skin with the essential care it deserves. These natural plant fats hydrate and nourish, leaving your skin feeling refreshed and rejuvenated.
Gentle & Bubbly: Our soap boasts a gentle and bubbly lather that's easy to rinse, ensuring a hassle-free and enjoyable bathing experience. It's handmade using traditional methods, crafted with care and expertise.
Activated Charcoal Magic: Activated Charcoal is the star ingredient that sets our soap apart. It detoxifies your skin, helping it regain its natural radiance and vitality.
Experience the difference of rejuvenated skin with Charcoal Detox Body Bar Transform your daily shower routine into a revitalizing experience that leaves you feeling vibrant and confident.
Net Wt. 4 oz / 113 g

Ingredients: Olea Europaea Fruit (Olive) Oil, Activated Charcoal, Cocos Nucifera (Coconut) Oil, Butyrospermum Parkii (Shea) Butter, Ricinus Communis (Castor) Seed Oil